ROYAL BUILDING PRODUCTS
Whether we are contracted to build your entire home, help you with the drafting and design for your custom build or you are looking for a reputable siding supplier offering a broad range of state-of-the-art exterior building materials at very competitive rates, we would be more than happy to price your project! Feel free to contact us to request a quote or if you have any questions about our products.
Alumipro Cedar Renditions
Choose this if you are looking for the most realistic cedar imitation siding on the market! Cedar Renditions has the look of woodgrain, minus its maintenance and flammability. Everyone is illuminating exteriors in the form of accent siding, main body siding or soffits and this is the product to use. Easy to install, maintenance-free, moisture-proof, non-flammable, LEED compliant, made from 99% recycled content … This product is taking siding to the next level!
ClipStone Cultured Stone
ClipStone® is a brand new, innovative stone veneer. You can turn a plain, boring wall into an eye-catching, professional-looking stone wall. No mortar. No mess. The system consists of individual stones with patent pending clips to give your wall the elegant look you've always wanted, without the need for a stone mason, to help save on installation costs. ClipStone requires no maintenance, no sealing, no painting or ongoing cleaning and is backed by a 50-Year Product Warranty.
Celect Cellular Composite Siding
Choose this if you'll settle for nothing less than siding that combines gorgeous aesthetics with the luxury of maintenance-free longevity. Celect Cellular Composite Siding gives you an exterior with the look, touch and timelessness of real wood without possessing any of the inconveniences or maintenance that wood demands.
Shakes and Shingles
Choose this if you're looking to add rustic dimension or a classic style that shingles can only provide with a richly ingrained texture and a little change of pace, this is a great vinyl cedar impression option. Again, you are getting all the benefits of the aesthetics of real wood without any of the maintenance that comes along with it.
Board and Batten
Choose this if you want to achieve a rustic transformation. Homeowners are realizing that they don't have to convert their home into a barn to add a little rustic character. Whether you're going "all country" or just throwing in a charming accent, you'll find out that a vinyl board and batten option can do just that.
Traditional Siding
Choose this if you are looking for lots of options of colours and are interested in low-maintenance vinyl that won't warp, buckle, sag or fade. Offering 31 UV-resistant colours in a full palette of standard light base options and deep, rich dark base shades, this vinyl option provides dramatic shadow lines that can easily increase the curb appeal of your home!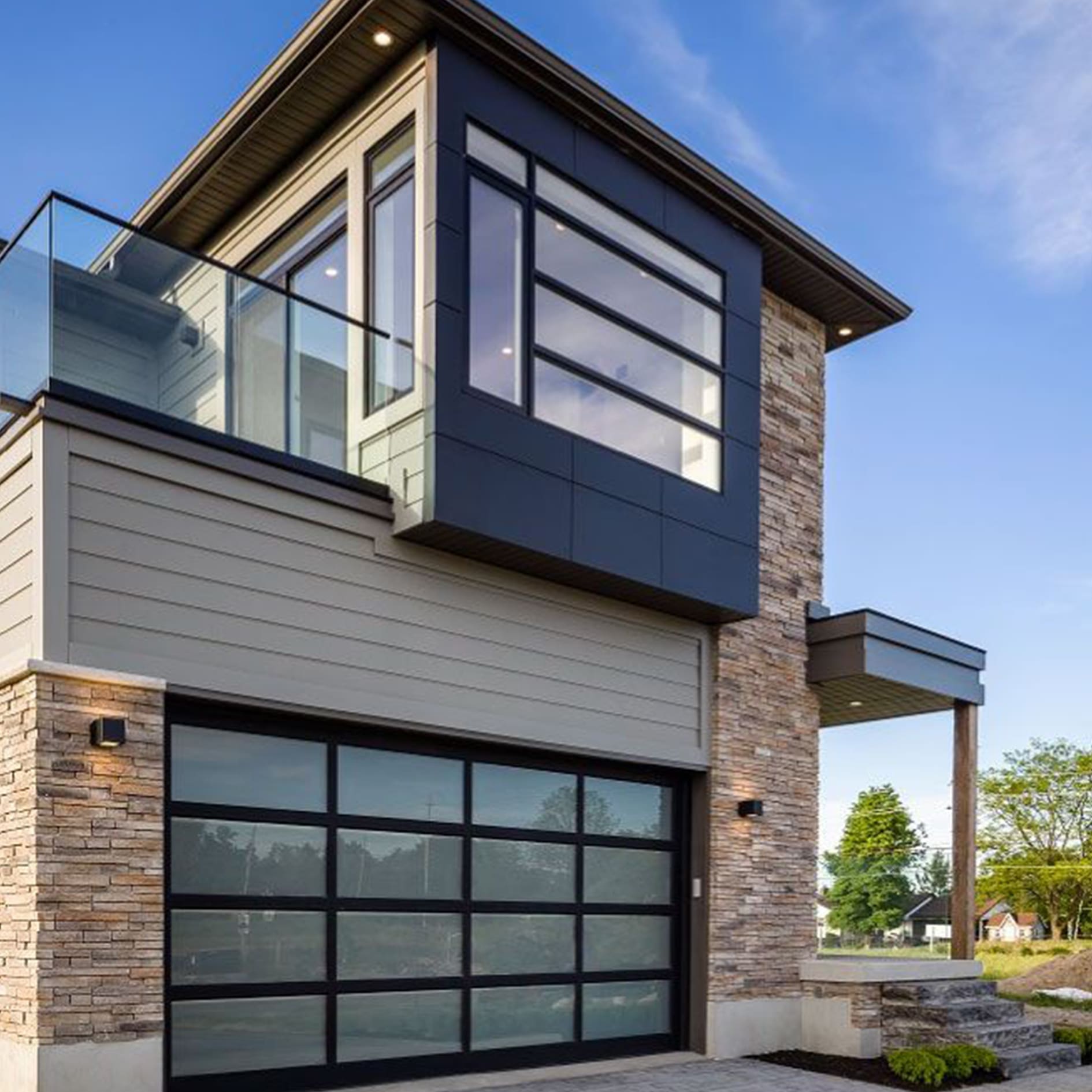 Alumipro Cedar Renditions
Celect Cellular Composite Siding
Message Us
Get In Touch Below. Ask Any Question or Book a Consultation for a Free Estimate.
Office Location
850 Read Dr. Summerside, PEI C1N 4J8
Open Hours
M-F: 8am - 6pm, S-S, 9am - 1pm
Email
inquiry@warrenscarpentry.ca