BUILDING
PROCESS
If you have any questions or concerns that are not addressed in the process described below or if you would like to discuss you own new home construction plans, please contact us to schedule a no-obligation consultation.
Drafting, Design & Planning
PREMIER NEW HOME BUILDERS
In our years as a premier new home builder in Prince Edward Island, Warren's Carpentry has constantly reviewed and improved our building process in order to provide our customers with the highest quality home construction services in an efficient manner and at a competitive price. Since we work with you from the design and drafting phase through construction, inspection and follow-up, you can be confident that your new home will be exactly as you want it.
STEP 1 – Contact & Discussion
Our first priority is to learn what you would like to accomplish and how we can assist you in moving the project forward and achieving that goal. Perhaps you have plans already and are just looking for pricing information, which we can definitely help you with! Or you may be looking for a full-service design, which we can do in-house with our drafting software. We like to be included in the process as early as possible so that we can help with the planning and design. This makes it much easier to keep the project on track and on budget. 
Fits Your Needs & Budget

Full-Service Design
Planning & Design

Project Management
Step 2 – Drafting, Design & PLANNING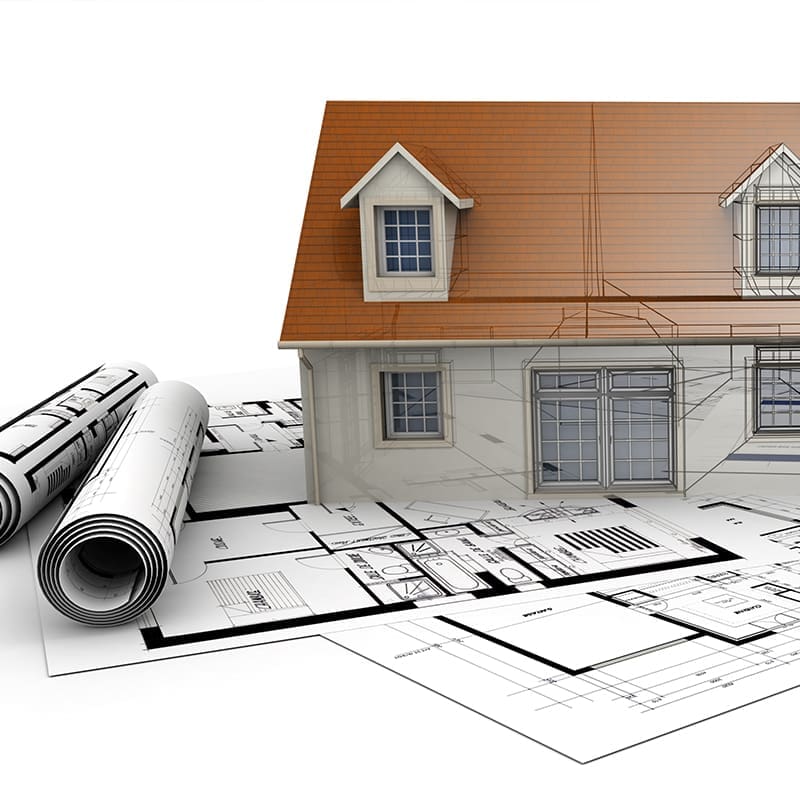 After discussing your project with you in more detail, we can put together a complete estimate package based on the plans and information that you have provided; alternatively, we can put together a proposal to custom design your project, draft the plans, and use that information to estimate your project. There is no standard timeframe associated with a custom design, as there are so many variables that come into play. Preliminary plans will be drafted in accordance with your budget, as well as your preferred architectural style and interior design. Changes will then be made based off feedback until you are 100% happy with the design. After perfecting the preliminary plans, a final set of construction plans will be drafted and a complete estimate package will be presented for your approval.
Complete Estimate Package

Custom Design Proposal
Preliminary Plans

100% Approved Design
STEP 3 – Pre-Construction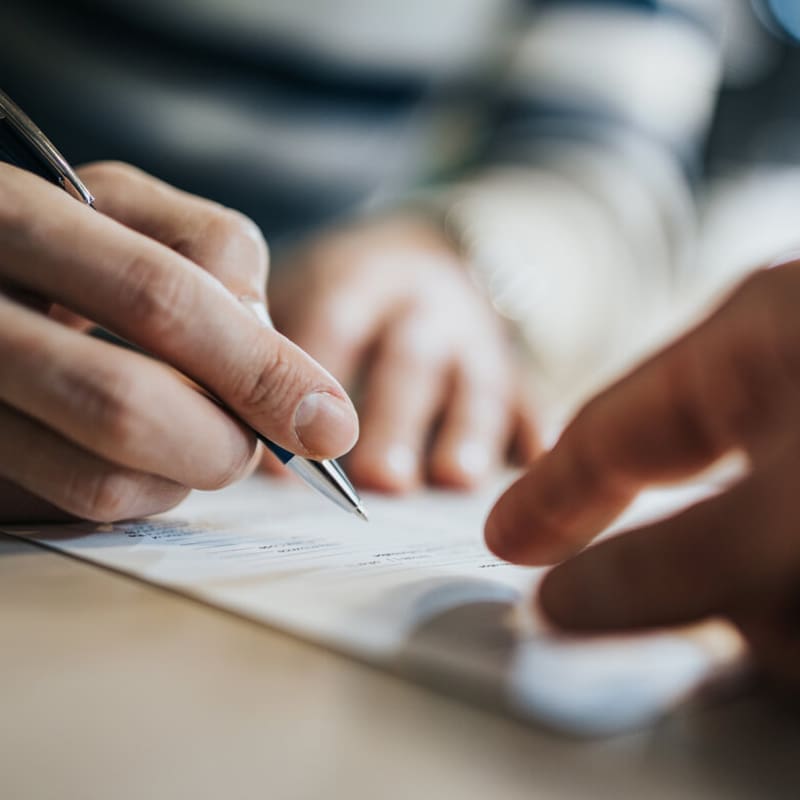 After the estimate has been approved and the plans are finalized, we are ready to move forward. A contract will be drafted, reviewed and signed and the project scheduled for construction. Construction will start within a few short weeks, so at this point we will schedule meetings to finalize final exteriors, interior finishes, colours and fixtures with our team members, as well as specialized subcontractors. 
Project Begins

Contract Drafted
Scheduled Meetings

Finishing Touches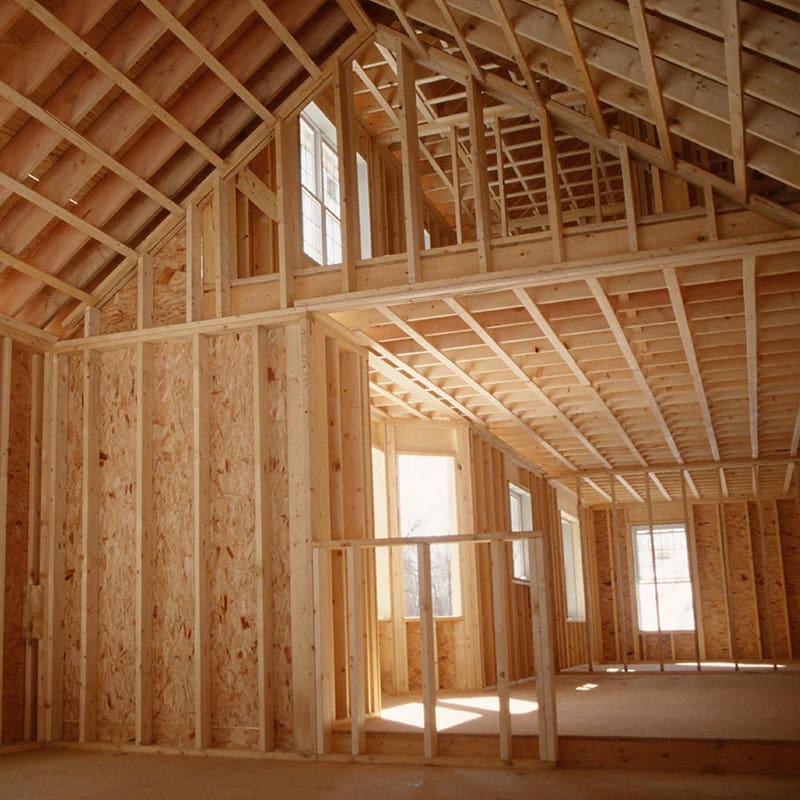 We encourage our clients to be as involved as they would like to be in the construction process. We will schedule site visits to provide you with the opportunity to review wall layouts, electrical, sound insulation options, driveways, walkways, landscaping, etc. This is just an added service that we provide to help our clients visualize onsite what the end product will be. During construction we will look after every detail, from building permits and well and septic certification to the installation of built-in audio and the final clean prior to occupancy. You provide us with the land and we will provide you with a beautiful, 100% move-in-ready, custom built home.   
Scheduled Site Visits

Review Layouts
Discuss Landscaping

We Look After Every Detail
STEP 5 – Move-In & Follow-UP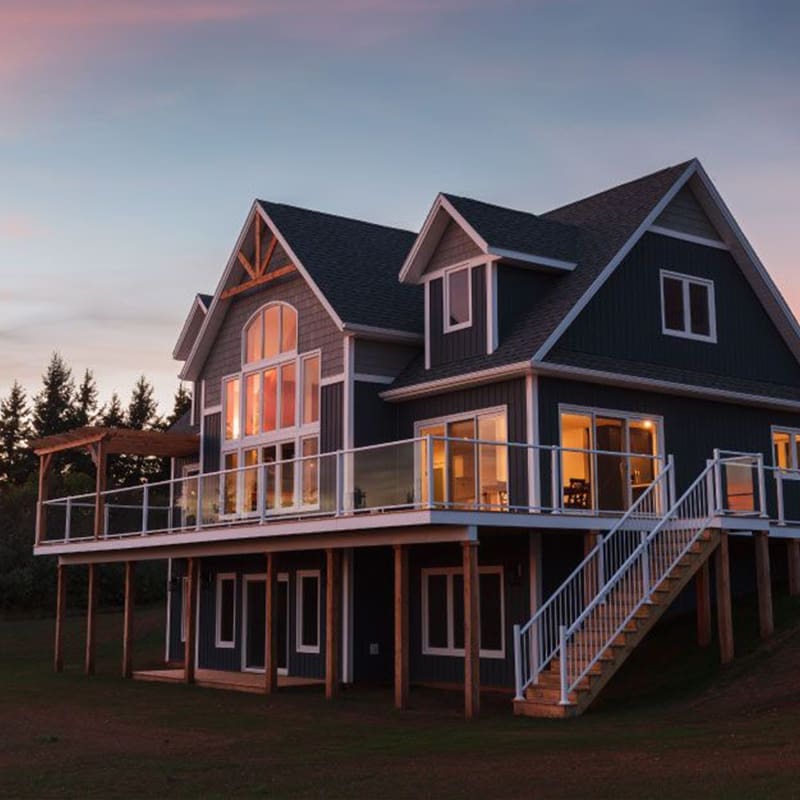 Once construction and the final clean prior to occupancy are completed, it's time to move your furniture, appliances and personal property into your new home! It is now time to learn the systems that have been installed in your new house; we will demonstrate how to operate the HVAC and fireplace, the audio, video and heating systems, etc. Our warranty takes effect the day you take possession of your beautiful new home, and we will do everything we possibly can to ensure that you are another happy homeowner.
Final Clean

Learn New Systems
HVAC Training

Warranty Begins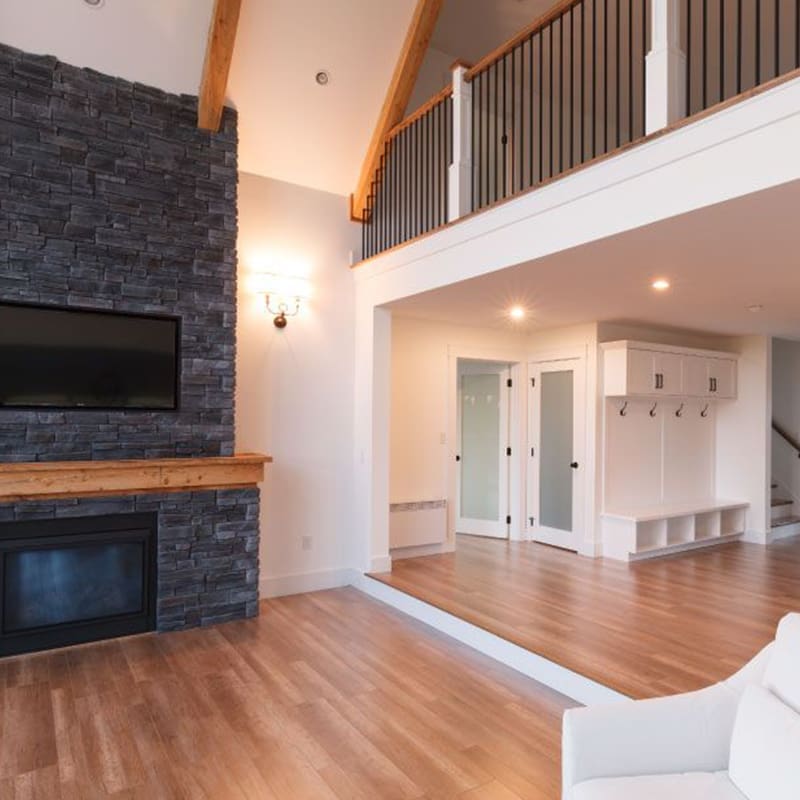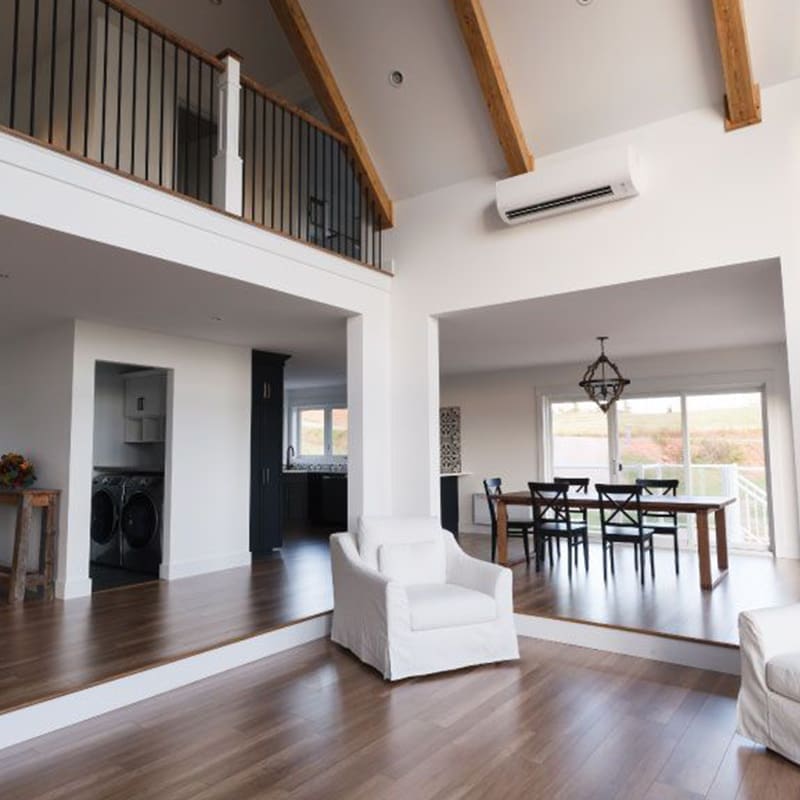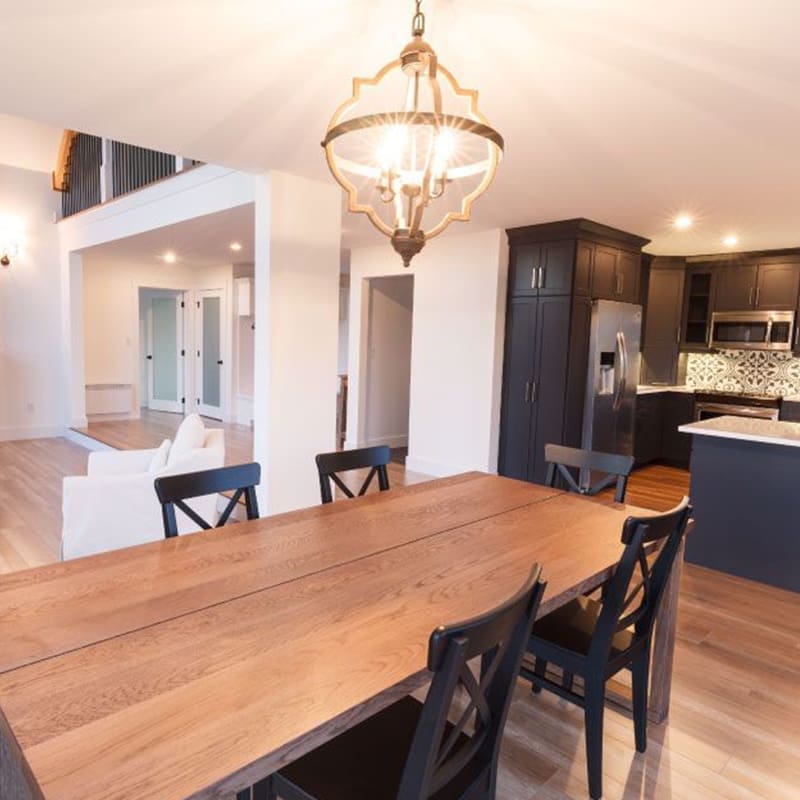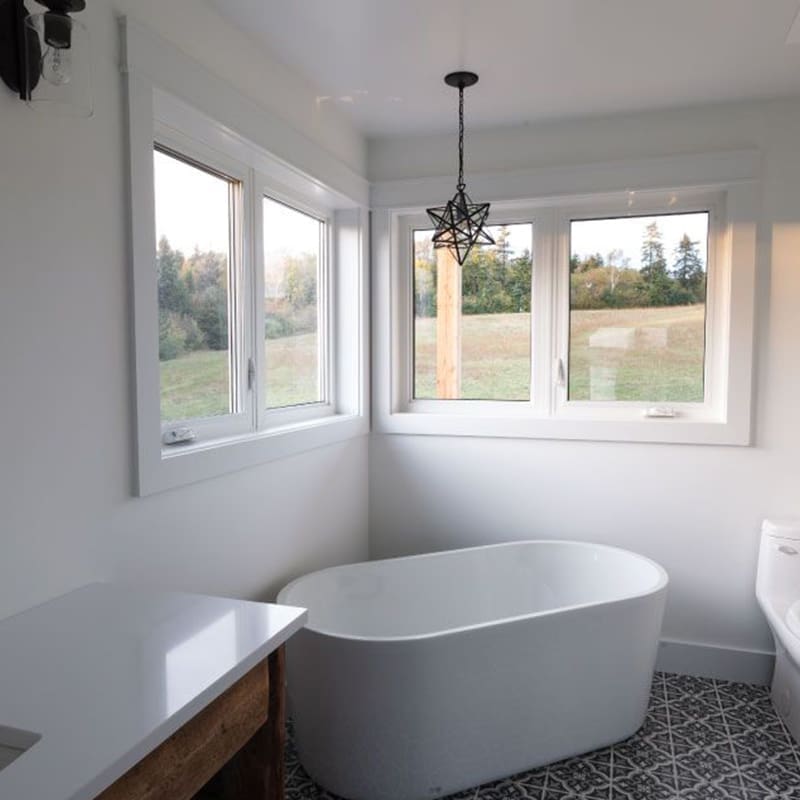 BEAUTIFUL ATTENTION TO DETAIL
Many "Thanks and Praises" to Warren Carpentry. I found this great company through a referral from the realtor when I purchased a vacation home in PEI. Josh Warren made it very easy for me by sending lots of pictures and fast communications by texts, videos and calls; as I was physically in the United States this was very helpful. The job was a complete renovation of a 4 bedroom house and garage; ceilings to floors and everything in-between. I relied on Josh to make many of the decisions; fixtures, flooring, lighting, etc. and found he had very good taste, I was happy with everything. When I first arrived to see the house I was overwhelmed with the finished project. It was beautiful, clean and ready for moving in. Over that 1st week we came to appreciate the attention to detail in all the finish work as well as big stuff. I also found all Josh's referrals for other jobs I needed done excellent. Big or small job, I would, and have, referred this company.
-Ina
CREATIVE, ON BUDGET AND ON TIME
I have been sitting reflecting on the work we have completed on our home in this first year on the Island. The new kitchen was the beginning, and on the recommendation of the kitchen designer and producer, you project managed the entire complex project beautifully and in a timely fashion as promised.
Having realized your skills, professionalism, and results we went from one project to another. The new floor in the garage, the new garden shed, the greenhouse, replacing the existing one which "flew" in a storm, the renovation of an existing building into a workshop and guesthouse, and finally the oversight of the installation of our screened room. It was a very exciting and satisfying 10 months.
Thank you so much. We are delighted, without reservation, with the results.
Creative, on budget, on time and with timely wise responses to our many requests and inquiries.
Thank you. Best wishes in the adventures ahead. I know you will continue to shine.
-Grace
LISTENED TO OUR NEEDS & PROVIDED SOLUTIONS
We recently had Warren's Carpentry renovate a good part of our basement and some work upstairs. Josh was over the first day we called to provide an estimate and he and his great crew were started within days. Josh and all of his staff were super professional (behavior and cleanliness of work and clean up) and listened to our needs/wants and offered some great solutions as well we hadn't thought of. Every sub required was on time and all of the work was done perfectly to our liking and the amount invoiced came in just as promised. Although not a new build or super large renovation (in our view) Josh treated this the same way and the quality of work couldn't have been better
-Mike & Michele
A PLEASURE TO WORK WITH
Warren's Carpentry has been and continues to be a pleasure to work with. Their communication is great, when they said they were going to do something, they did it. The knowledge of the Lead foreman (Greg Gaudet) and the owner (Josh Warren) is very impressive, in all aspects of construction. Great knowledge leads to great quality and a happy client!
-Lucas
Message Us
Get In Touch Below. Ask Any Question or Book a Consultation for a Free Estimate.
Office Location
850 Read Dr. Summerside, PEI C1N 4J8
Open Hours
M-F: 8am - 6pm, S-S, 9am - 1pm
Email
inquiry@warrenscarpentry.ca