INTERIOR TRIM
Finish your home with interior trim by Warren's Carpentry.
Interior trim features such as mouldings, casings, built-ins and fine woodworking add character, beauty and value to any structure. Warren's Carpentry offers a full range of interior trim services on Prince Edward Island to add elegance and sophistication to any room, including the installation of superior MDF (Medium Density Fibreboard) moulding essentials in a variety of sizes and styles. Even the simplest moulding can greatly improve the appearance of any décor. 
MDF mouldings are constructed of a high-grade composite material and are typically pre-primed for ease of painting. The beauty of MDF mouldings goes beyond the surface. Made using a high-grade composite material, MDF mouldings are primed twice, sanded and heat treated at the factory and are easily painted in any colour you would like. Our design options allow you to coordinate the MDF with the header and baseboard, the crown to the chair rail, or the wainscoting to the wainscoting cap. It is your choice if you would like to go with a complete predesigned "family" or pick and choose from each to make your own collection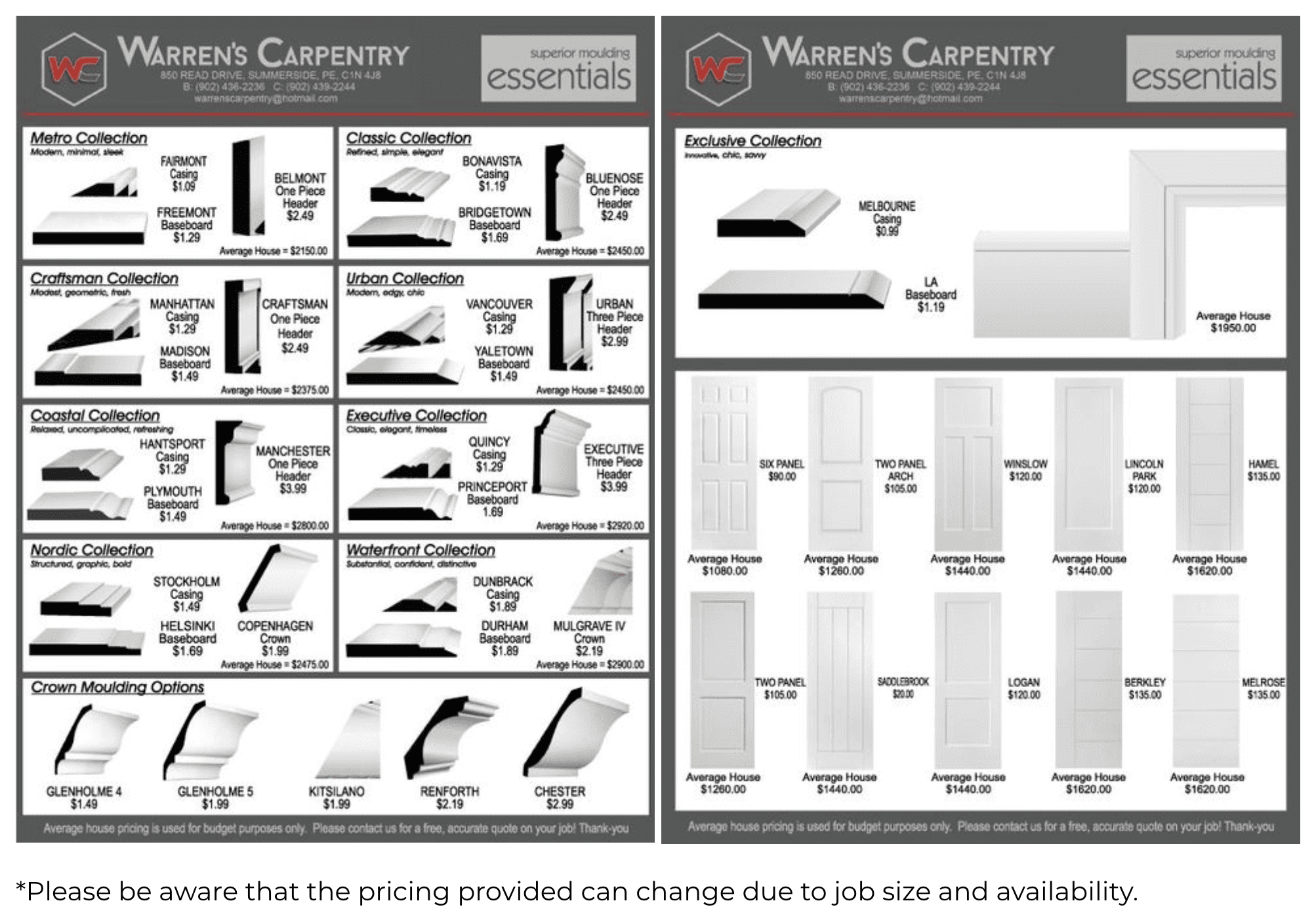 Built-ins and fine woodworking
Message Us
Get In Touch Below. Ask Any Question or Book a Consultation for a Free Estimate.
Office Location
850 Read Dr. Summerside, PEI C1N 4J8
Open Hours
M-F: 8am - 6pm, S-S, 9am - 1pm
Email
inquiry@warrenscarpentry.ca